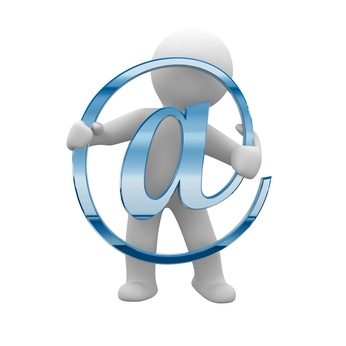 The Kirkland Library subscribes to several online databases covering major Canadian newspapers as well as over 100 full-text English and French magazines: Eureka, Repère, eLibrary, Canadian Newstand. Library members can also access EBSCOhost's Canadian Reference Centre, NoveList, Gale Virtual Reference Library, Mango and Ebcohost's Library Reference Plus, from the comfort of their own homes. All you need is a valid Kirkland Library card!
To access these databases, you have to type your membership number in the login window (your membership number appears under the barcode on your library card). When prompted to enter your membership number, if your number is preceded by zeros, they must included. If there are spaces between your numbers, ignore them and enter the number as a continuous string.
» » Mango

MANGO is a web-based language-learning system that can help you learn how to speak English as a second language (ESL), as well as other languages like Spanish, French, Japanese, Brazilian Portuguese, German, Mandarin Chinese, Greek, Italian, Russian and more. Lessons focus on conversation skills and come with easy to use slides and audio files from native speakers. MANGO can be accessed from the library or from home; it is free and available 24/7 and you can retake courses as often as you like.

» » NoveList

NoveList is a fiction database that provides access to reviews, annotations, and much more for over 135,000 fiction titles in English. It also includes other content of interest to fiction readers, such as Author Read-alikes, What We're Reading, Book Discussion Guides, BookTalks, and Annotated Book Lists. *Please note that some titles appearing in NoveList may

not

be available at the Kirkland library. A reference librarian could however help you get them through Interlibrary Loan.

» » Literary Reference Centre Plus

Ebsco's Literary Reference Center Plus is a comprehensive database for secondary school, college and university students that provides a broad spectrum of information on thousands of authors and their works. In addition to plot summaries, author biographies, book reviews and literary criticism, it offers 40 full text Literary Study guides covering American and English Literature as well as literary genres.

» » Edu-Performance

Software learning platform offering elearning courses for the Microsoft Office Suite of programs.

» » Gale Virtual Reference Library

The Gale Virtual Reference Library provides an invaluable study tool presenting analysis, context and criticism for many commonly studied novels, short stories, poems, drama and works by Shakespeare.

» » TumbleTalkingBook

TumbleTalkingBooks.com allows you to listen to your favourite audio books with just a click of a button. Listen online to audio books in many different categories: fiction, non-fiction, classics and even Spanish language audio books! With the TumblePad (TumblePad 2.0 is a FREE reading software that you can download to your NetBook, Laptop, or Desktop) these books are always available, never on hold and no need to download.
» » Universalis (available in French only)

Digital version of the famous French encyclopedia containing more than 30,000 articles, 10,000 pictures and images, 400 maps and 122,000 definitions.
» » Canadian Reference Centre

EBSCOhost's Canadian Reference Centre provides access to full text articles from leading Canadian, American and British publications like Macleans, Canadian Wildlife, Beaver, Archeology, Canadian Geographic, Popular Mechanics and Scientific American. International coverage includes The Times (U.K.) and the Washington Post as well as current reference sources ranging from The CIA World Fact Book and The World Almanac to Golf Guide and Frommer's Guide to England , France or Mexico. By using this database you will be able to retrieve full-text cumulative coverage for over 730 titles including 190 which are of particular interest to Canadians. For some publications, indexing and abstracting is available from as early as 1984. In addition, full colour images and maps can be retrieved with ease.

As the only online reference site created specifically for public libraries, Britannica Online Public Library Edition contains comprehensive content for all patrons - from elementary students to college students, from business professionals to curious seniors. Whether it's frogs or physics, gardening or geography, Britannica Online Public Library Edition covers it all.

**To access Britannica, you will have to enable cookies in your browser.
Here is how to do it:

Enter your membership card number on the log in page that comes up when you click on the Britannica hyperlink
The message …"you must have cookies enabled in your browser"… appears in red
Go to the Tools menu in your browser
Choose Internet options
Click on the Privacy tab
Move the slider down in order to select the Accept all cookies option
Click on OK
Go back on your browser to the log in page, enter your membership card number again and click on Log in

If you wish, you can go back to the Tools option on your browser to reset the privacy level.
» » TumbleBookLibrary

The TumbleBookLibrary is a collection of TumbleBooks (animated, talking picture books). TumbleBooks are created from existing picture books which we have licensed from children's book publishers and converted to the TumbleBook format. The TumbleBookLibrary also includes a collection of resources to enrich each child's learning experience. These resources are offered as:

TumblePuzzles: A collection of online puzzles featuring a picture
from the book.

TumbleGames: A collection of concentration games, spelling games, and 'fill-in-the blanks' games, reinforcing concepts from the book.

 

Britannica Online is the only online reference site created specifically for public libraries. Users choose their level and can easily switch between to two content levels – Kids or Adults. Whether it's frogs or physics, gardening or geography, Britannica Online Public Library Edition covers it all.

 

 

Universalis Junior Online, created in collaboration with American and French education experts, provides a fresh look at a wide array of topics such as history, geography, science, and technology. In this engaging learning environment, French-language students will be challenged with progressively more complex vocabulary. Carefully selected images and media facilitate comprehension.