---


The Town of Kirkland has implemented an Action plan and different strategies to prevent the spread of the Emerald Ash Borer and help preserve our arboreal heritage.
Inventory of the arboreal heritage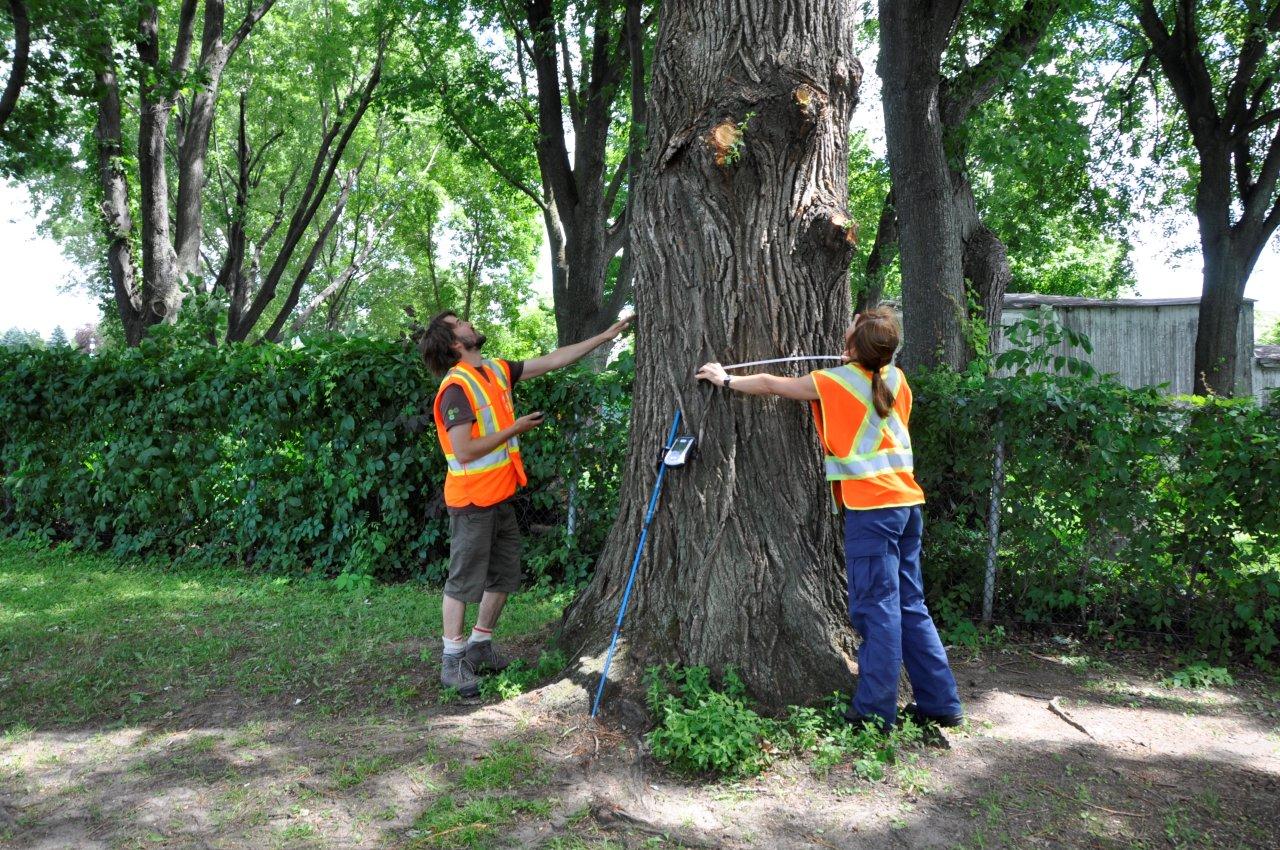 The Town has conducted a complete inventory of the more than 12 000 City-owned trees located in parks and street right-of-ways to identify their characteristics and geodesic positioning. This first phase of inventory was conducted in partnership with specialists from the firm Novafor Inc. The second phase of the city-wide inventory involved identifying ash trees of all species on private property, a task for which the Town retained the services of Trame-Verte also specializing in urban forestry.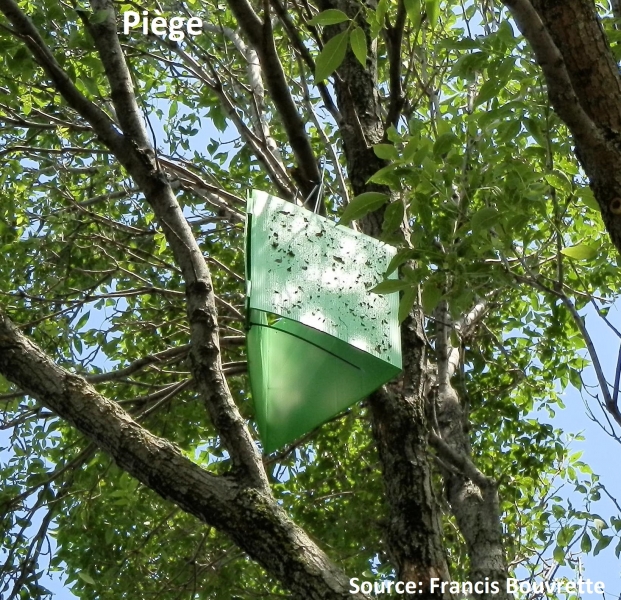 In June 2016, glue traps containing a substance with properties attractive to the insect were installed in six strategic locations to detect the presence of the EAB. In sectors having tested positive for the EAB, a more comprehensive inspection is undertaken within a 200 metre radius around the infested tree to help determine the extent of infestation in the area. The second test phase scheduled to begin at the end of September is carried out by applying a technique known as branch sampling on some 60 publiclyowned trees. Said process involves cutting off two branch samples from every selected tree and removing thin slices of bark from these branches looking for larvae or larvae tunnels.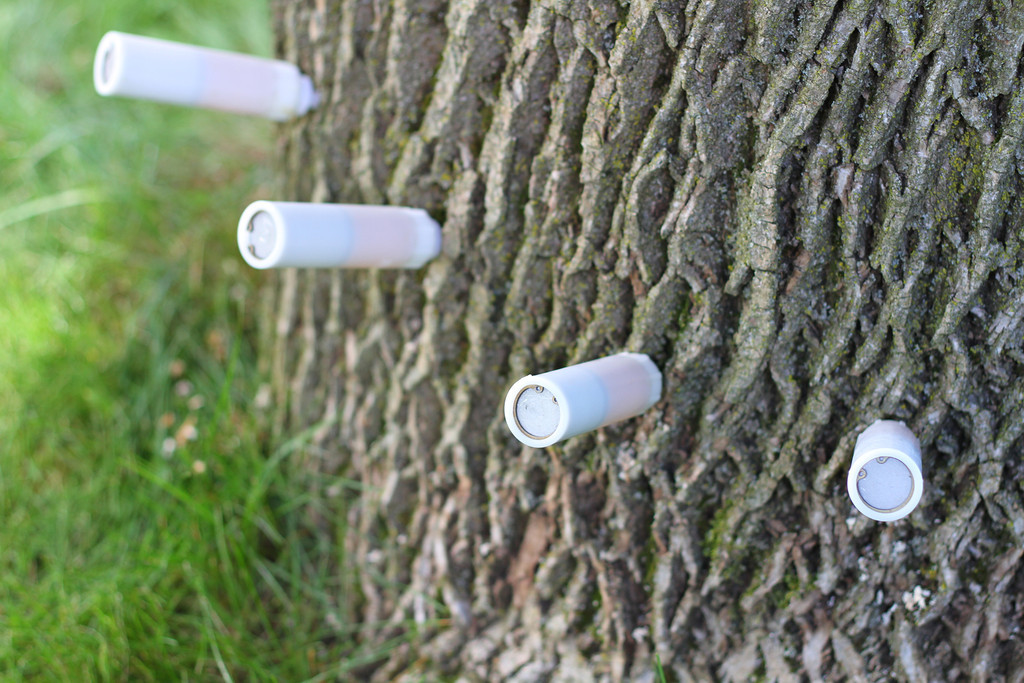 Over the summer of 2016, some hundred publically-owned ash trees will be selected for treatment with Tree-Azin, a biopesticide used to neutralize EAB infestations. The selection process is based on a number of criteria including tree location, its diameter (more than 15 cm) and its overall health. Once the Town has called for tenders for the treatment of public trees with Tree-Azin, citizens will have access to the same rates for treating their own ash trees.


Replacement tree planting
Ash trees infested by more than 30% can generally not be saved and must be felled. A plan focusing on the diversification of tree species is currently in development to replace felled ash trees. The plan also addresses a proactive approach to plant trees – approximately 50 per year – in strategic locations to ensure the growth of the urban canopy coverage (aerial view of the tree coverage on the ground).


Wood Recovery
As a preventive measure against the spread of the EAB, the Town offers a free branch pick-up/on-site shredding service, in weekly rounds in the spring and fall, and on call at any other time: 514 630-2727. The shredding of branches allows both the town and its citizens to reuse the wood recovered into wood chips to embellish flower beds and landscape arrangements.



---
What is Emerald Ash Borer?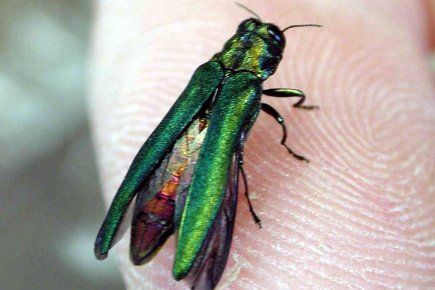 Emerald Ash Borer is a highly destructive non-native insect that attacks all species of ash trees. Arrived in North America through improperly treated packaging material from Asia, Emerald ash borer has killed millions of ash trees in South-Western Ontario, Michigan and neighboring States.
Emerald ash borer adults are metallic green, 8.5 to 13.5 mm long, and slender.
Symptoms and Damage
Emerald ash borer is very difficult to detect early. When infested trees are found, it's often one year or more after the attack occurred. If not effectively controlled, emerald ash borer is expected to spread across the entire range of ash, causing widespread tree mortality.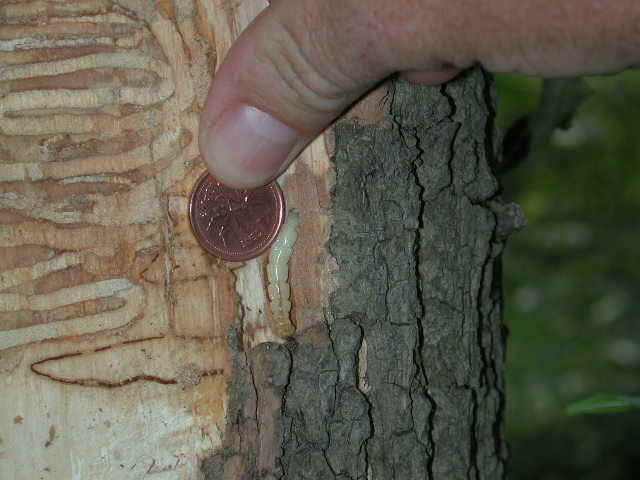 The following are various signs of infestation:
Loss of foliage in the top part of the tree

Leaf discoloration at the top

Presence of many new shoots at the trunk

S-shaped tunnels under the bark

Beetle D-shaped exit holes

Signs of increased woodpecker feeding activity

Do not move wood
The following products cannot be displaced outside the island of Montreal: firewood of any species, ash trees or logs, ash nursery stock, ash lumber, wood packaging material containing ash, ash wood, bark or wood chips. Failure to follow these restrictions could lead to prosecution and fines.