BEFORE installing a swimming pool or a spa...
You must plan ahead and :


Installing a pool or a spa on your property requires the city's prior approval by means of a construction permit in the case of an in-ground pool, or a certificate of authorization for an above-ground pool or spa. Either document is available at the Town Hall for a fee of $75. The permit application must be submitted with a copy of the property's certificate of location clearly showing the layout for the proposed structure and fences.
Install a fence
Access to the pool must be restricted from all angles, both from the lot as well as from the house, by a permanent fence that must be in place before the pool can be filled with water. The fence preventing access from the lot must have a height of 1.85m (6.0') whereas the one preventing such access from the house must have a minimum height of 1.2m (4.0').
Where access to the pool is entirely closed off by a 1.85m (6.0') fence installed around the pool, no other fence is required. However, where the 1.85m (6.0') fence is installed around the lot, access to the pool is not restricted from the house in which case a second fence of a minimum height of 1.2m (4.0') must be installed to prevent such access.
Ensure compliance with applicable regulations
It is the responsibility of the pool owner to ensure the installation is fully compliant with all applicable rules and regulations. To make the right choice as to the type of pool to buy and where to install it, it is important to be aware of the applicable regulations. In Kirkland, these rules are set out in Article 5.7 (hyperlien vers document pdf) of Zoning By-Law No. 90-58.


Amongst other requirements, there are minimum distances that need to be respected for the location of a pool and its ancillary deck, as well as municipal and provincial safety requirements.
Control access to the pool
Since August 2010, the Provincial Residential Swimming Pool Safety Regulation imposes stricter safety standards for installing pools and spas. In particular, all fences preventing access to the pool must be fitted with a gate equipped with automatic self-closing and self-locking devices and the filter system must be positioned in such a way as not to provide access to the water.
The ground where you plan to dig can hide electrical cables, telecommunication networks, gas lines and other underground utilities. To ensure your family's safety and the safety of others, it is crucial to know whether there are any buried installations near the site where you are planning to excavate.


It is very important to locate all underground facilities on your property BEFORE you start digging. Info-Excavation offers free subterranean infrastructure location services and can also give you advice. Queries can be made online at
http://www.info-ex.com
 or or by calling 1-800-663-9228.
Watch out for power lines
You must also ensure compliance with your property's power line clearances. For this, Hydro-Québec provides an interactive online application that allows you to verify whether your installation complies with the standards.


ONCE your swimming pool or spa is installed...
INACCESSIBILITY, SUPERVISION AND VIGILANCE are the new watchwords!
Prevention is of utmost importance
Controlling access to a residential pool is the key to drowning prevention. As soon as the pool is filled with water, «
Inaccessibility, Supervision and Vigilance
» must become standard practice around the pool. In this respect, it is imperative to apply the
Lifesaving Society's
proposed safety tips by visiting the following website:
http://www.perfectswimming.com/en/home
In addition to its numerous pool-side advices, this site also provides several tools for measuring and improving our knowledge about the risks of drowning. You can also check if your pool meets the requirements of Quebec's new Residential Swimming Pool Safety Act by filling out an online
self-assessment
questionnaire (available in French only) or by requesting a free in-house assessment of your pool.
Know the standards applicable to diving boards
Noting the seriousness of the consequences of accidents related to the practice of using a diving board with a residential pool, the Bureau de la normalisation du Québec published in May 2009 the BNQ 9461-100 standard that applies to in-ground pools equipped with a diving board. This province-wide standard establishes the minimum dimensions that a pool must meet for the practice of safe diving.
The minimum dimensions for any pool to be equipped with a diving board dictated by
article 5.7h
of Zoning By-Law No. 90-58 are however more restrictive than those of safety standard BNQ 9461-100. It is therefore these provisions that apply in Kirkland, namely: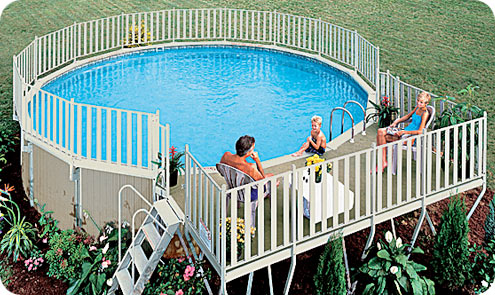 To learn more about safe diving, an
information brochure
called
Dépliant informatif sur la sécurité des piscines résidentielles dotées d'un plongeoir
(available in French only) may be downloaded for free on mapiscinesecuritaire.com – an essential tool for preventing accidents and for the practice of safe diving from a diving board.
Know how to react quickly
The Lifesaving Society also offers an emergency training program called
Prevent Drowning at Home
for groups of 4 to 12 people. For more informations, call 514 252-3100 or 1 800 265-3093.