In developing its Sustainable Development Plan for 2016-2021, the Town of Kirkland conducted a survey amongst citizens in the beginning of summer 2015 to properly identify their needs and priorities with respect to sustainable development.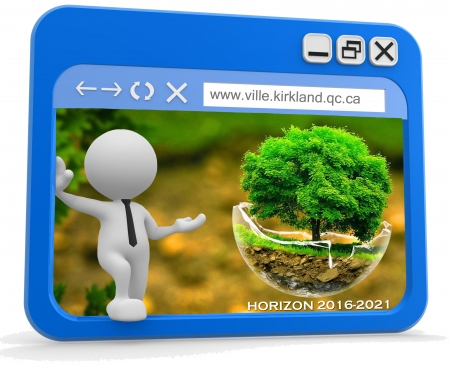 Click here

to view survey results

With more than 400 respondents, new ideas and insights have emerged from the survey and the Town is now more capable in understanding and identifying citizens' expectations. The Town wishes to thank all those who responded to the survey and invites the population to consult the new Sustainable Development Plan, to be available early 2016.

Prizes and participation certificates

As mentioned in the survey, a bundle of 10 kitchen-size biodegradable organic waste bags were distributed to the first 200 participants.

Also, three randomly selected residents won participation certificates of a respective value of $100, $75 and $50, applicable for municipal programs.

• 1st price – Mr. Lino Mangiacotti – $100 gift certificate
• 2nd price – Mrs. Diane Partenza – $75 gift certificate
• 3rd price – Mr. Ken Lyons – $50 gift certificate
Thank you to all participants and congratulations to the winners!


For any questions:
Alexandre Gervais
Section Head, Environment
514 694-4100 ext. 3414
AGervais@ville.kirkland.qc.ca