Subsidy Program in the fight against the Emerald Ash Borer: click here


For questions relating to the subsidy program:
Urban Forestry Division
Public Works Department
25 Claude-Jodoin St., Kirkland (Quebec)  H9H 5E6
Telephone :     514 630-2727
Email :              tpadmin@ville.kirkland.qc.ca


The Town of Kirkland has implemented an Action plan and different strategies to reduce the spread of the Emerald Ash Borer and help preserve our arboreal heritage.
→ June 12, 2019 Presentation (PDF)

Inventory of the arboreal heritage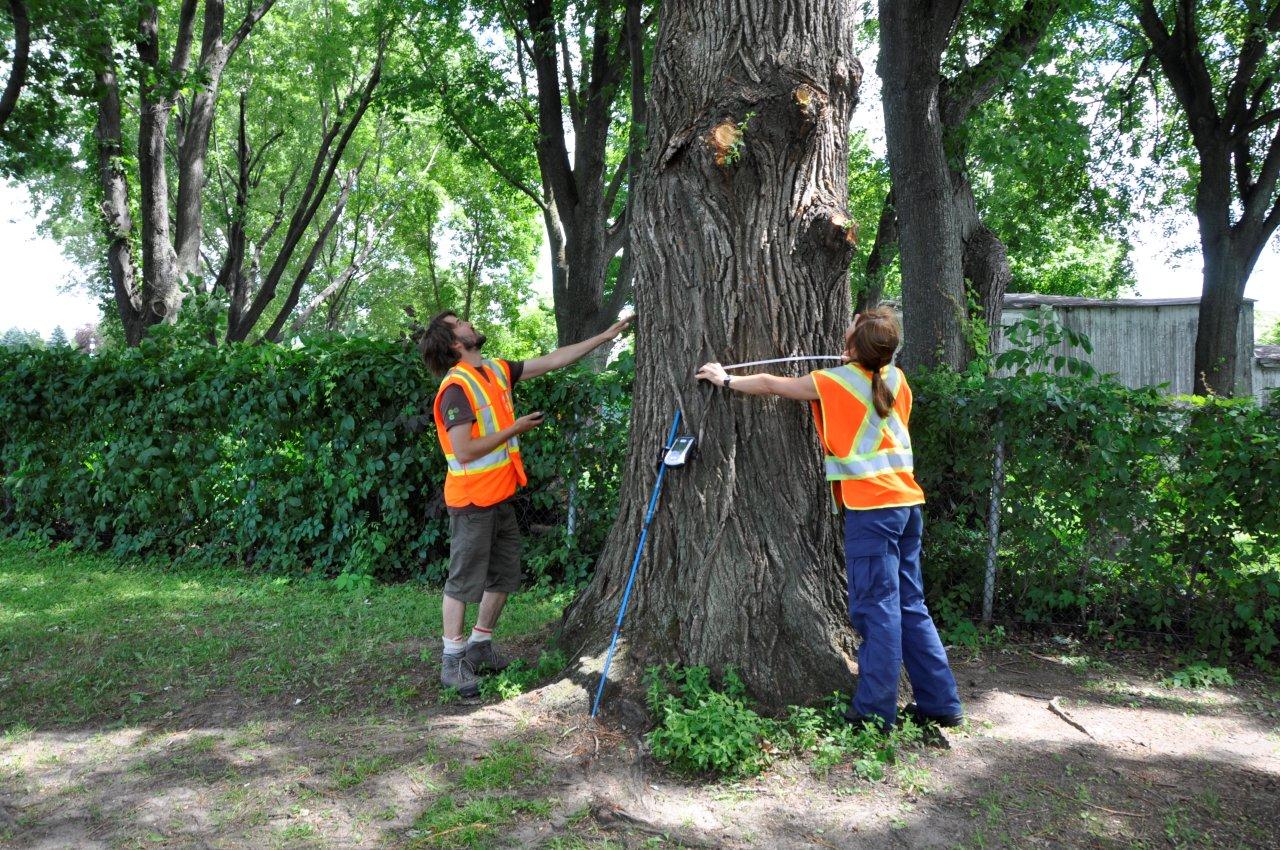 The Town has conducted a complete inventory of the more than 12 000 City-owned trees located in parks and street right-of-ways to identify their characteristics and geodesic positioning. All private ash trees were also identified and these inventories were done in partnership with specialized firms.


Treatment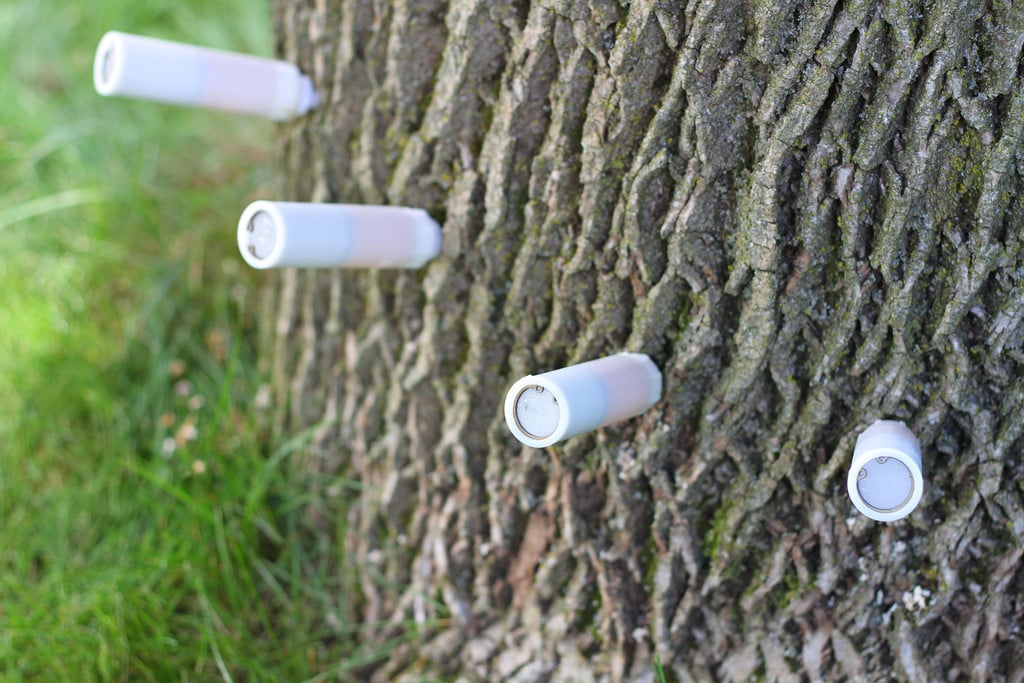 Since 2016, hundreds of publically-owned ash trees have been treated with TreeAzin®, a biopesticide used to neutralize EAB infestations. Overall, results have been positive and efforts are ongoing. In order to receive this treatment, trees must meet certain conditions regarding their location, diameter (more than 15 cm) and overall health. Rates obtained by the Town for the treatment of public ash trees with TreeAzin® are also available to citizens for treating their own ash trees.
Replacement tree planting
Ash trees infested by more than 30% can generally not be saved and must be felled. A plan focusing on the diversification of tree species is currently used to replace felled ash trees. The plan also addresses a proactive approach to plant trees – approximately 50 per year – in strategic locations to ensure the growth of the urban canopy coverage (aerial view of the tree coverage on the ground).

Wood Recovery
As a mitigation measure against the spread of the EAB, the Town offers a free branch pick-up/on-site shredding service all year long. The shredding of branches allows both the Town and its citizens to reuse the wood recovered into wood chips in landscape arrangements.
---
What is Emerald Ash Borer?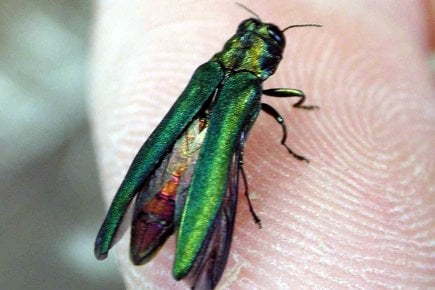 Emerald Ash Borer is a highly destructive non-native insect that attacks all species of ash trees. Arrived in North America through improperly treated packaging material from Asia, Emerald ash borer has killed millions of ash trees in South-Western Ontario, Michigan and neighboring States.
Emerald ash borer adults are metallic green, 8.5 to 13.5 mm long, and slender.
Symptoms and Damage
Emerald ash borer is very difficult to detect early. When infested trees are found, it's often one year or more after the attack occurred. If not effectively controlled, emerald ash borer is expected to spread across the entire range of ash, causing widespread tree mortality.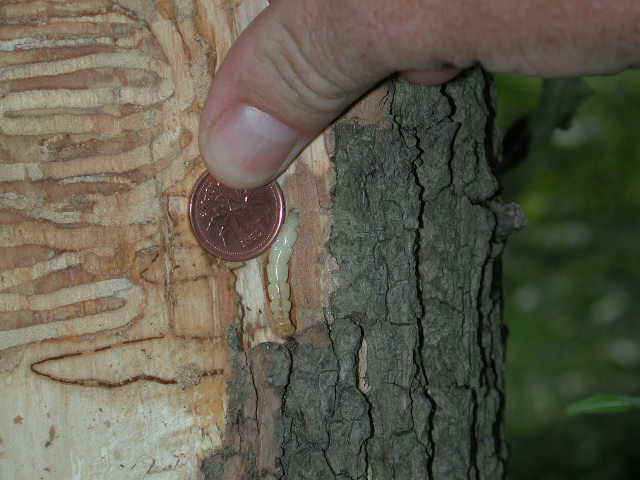 The following are various signs of infestation:
Loss of foliage in the top part of the tree

Leaf discoloration at the top

Presence of many new shoots at the trunk

S-shaped tunnels under the bark

Beetle D-shaped exit holes

Signs of increased woodpecker feeding activity