Info COVID-19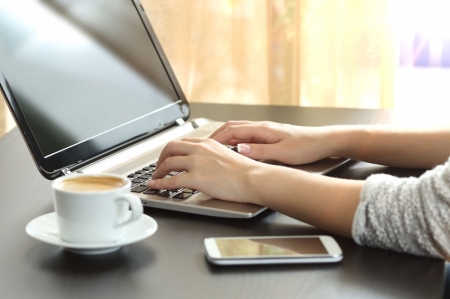 During this health crisis caused by the coronavirus (COVID-19), the Town of Kirkland would like to remind you that several municipal services are available online.

Online Requests
Want to report a pothole in the middle of a roadway, a water leak, a street light that is not working or an issue regarding the waste collection service? Submit your request with the Online Request System using the following link: http://www.ville.kirkland.qc.ca/requests-on-line

Library Online!
Enjoy all the online services offered by the Library. All you need to access the online content is your password and PIN. If you have any difficulty accessing one of these systems, please contact the Library at 514 630-2726. Click here to access all Library services.
Register from the comfort of your home
If you live in Kirkland and don't have a Library card, all you need to do is complete the online form to apply for a temporary membership. You'll receive a member number and personal identification number (PIN) by e-mail within three working days of your application. This information will give you access to all our online resources!



Online Payments
Municipal taxes and statements of offence can easily be paid online at anytime.
To pay municipal taxes, please visit your financial institution's website and enter the 18 digits of your registration number shown on the payment stub
To pay a statement of offence, please click here


Online Permits

It is possible to make an online permit request or certificate application for the following:
Commercial/industrial usage permits
Driveway
Excavation
Fence
Heat pump
Interior/exterior renovations (if they do not require a PAC review)
Landscaper permit
Landscaping
Pool or spa
Outdoor sales
Signage
Deck/patio/balcony
Simply use the Request Online System to submit your request. All required documents to be attached must be scanned as photos of the documents will not be accepted. For all other requests, residents must contact the Urban Planning Department by email at urbanisme@ville.kirkland.qc.ca.
Self-Care Guide
Your home is your primary care center. The Quebec Government developed a guide to help you take the best decisions for your health and the health of your loved ones during the coronavirus COVID-19 pandemic.
This guide will enable you to :
Learn the best ways to protect yourself
Take care of yourself
Learn the basic care to provide to your friends and family
Learn when and who to consult when you require care services


Talking to kids about COVID-19
There are presently lots of stories circulating about COVID-19. It is already difficult for adults to differ correct information from false information so imagine what children must think!
Here are a few links to help you talk to your kids about the coronavirus :
CodeRED System:



Communication System for Emergency Situations
The Town wishes to remind you that it is necessary to register for the CodeRED System in order to be informed of any important situation requiring a notice. You can register at: http://www.ville.kirkland.qc.ca/services-to-citizens/public-safety/codered