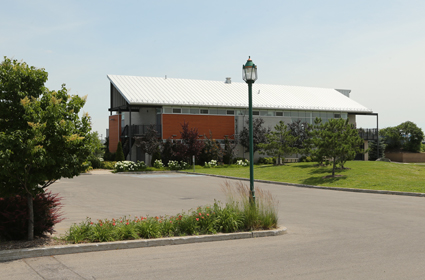 SITE
: Des BÉNÉVOLES CHALET – meeting room – open from mid-April to mid-November

ADDRESS
: 18180, Elkas Blvd., Kirkland (Québec), H9J 3Y4
DIMENSIONS
: 44' x 29'
CAPACITY
: 45 people seated / 60 people standing
FACILITY
: Accessible to wheelchairs. Washrooms. Meeting room including refrigerator, microwave oven, round and rectangular tables and chairs.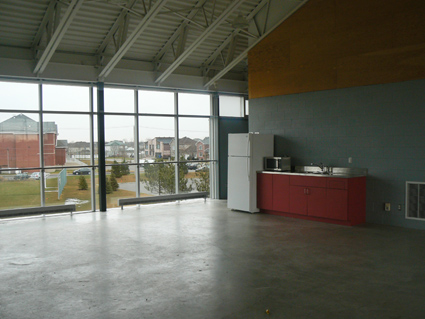 TERMS & CONDITIONS OF RENTALS
:
Activities that are allowed: classes, meetings, seminars, conferences.

Parties are forbidden in this hall.

The reserved time period must include the set up, the take down and the clean up.

The lessee is responsible of the set up and take down of the tables and chairs and of all other equipment.

The lessee must bring his own dishes, utensils, tablecloths, dishcloths, etc.

The sale and/or distribution of articles are forbidden.

No alcoholic beverages on site at any time.
Information and Reservation