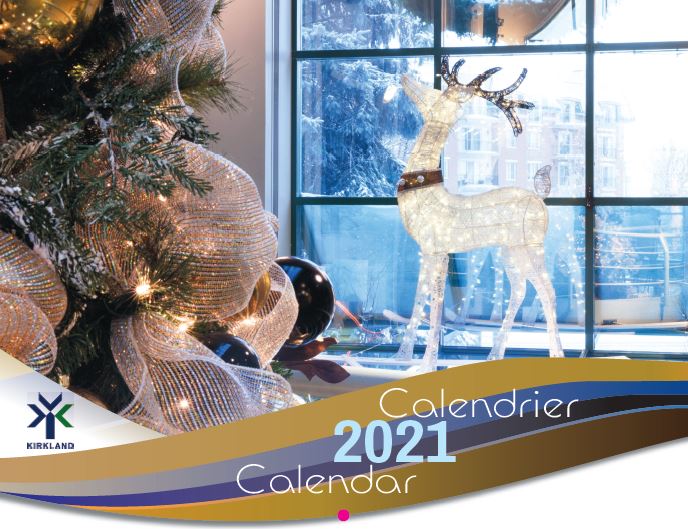 Door-to-door distribution from December 11 and December 21, 2020.
Should you not receive your copy of the calendar within the above-mentioned delay, please let us know by calling 514 630-1234 between December 22 and January 4 and the Municipal Patrol will gladly deliver a copy to your home. Starting January 5, you can advise us via the Requests Online System or call us at 514 694-4100, ext. 3139 or 3175.
The Municipal Calendar provides a wealth of practical information on numerous activities taking place in the town, important dates, the different residual material collections, municipal by-laws as well as services provided to the citizens.
Copies will also be available in our municipal buildings during opening hours starting December 18.
Update : December 7, 2020