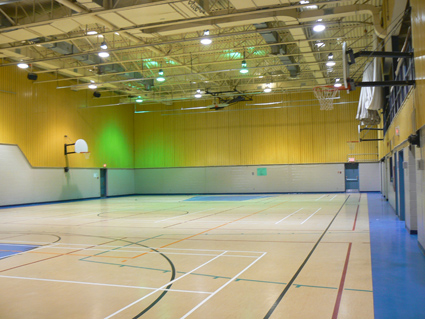 SITE
:  GYM (main floor) 
          RECEPTION HALL (2nd floor)             


ADDRESS
: 16950, Hymus Blvd., Kirkland (Québec) H9H 3W7

DIMENSIONS:
Gym: 109' x 62'
Reception Hall: 80' x 38'

CAPACITY:
Gym: 350 persons
Reception Hall: 200 people seated & 225 people standing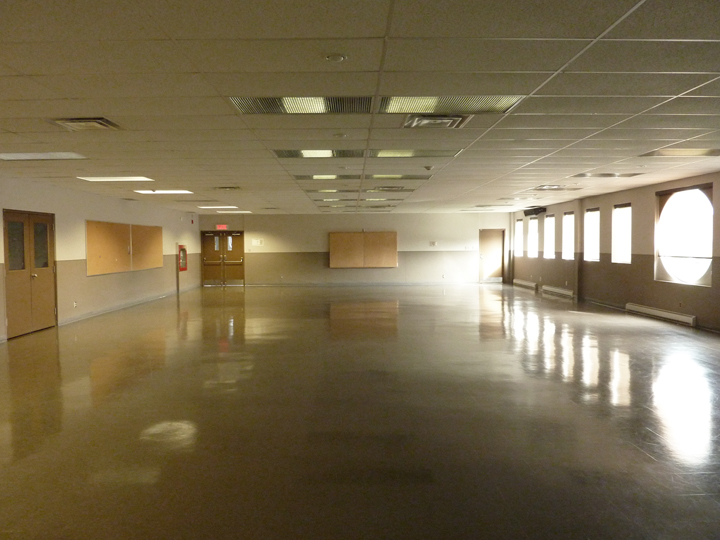 FACILITY
: Accessible to wheelchairs. Elevator. Washrooms. Air conditioning.

TERMS & CONDITIONS OF RENTALS:
It is not possible to hold receptions in the gym.
Children and teenage parties (17 years and under) are strictly forbidden in the reception hall.
The reserved time period must include the set up, decoration, the event itself and the take-down. The lessee is responsible of the set up and take down of the tables, chairs and of all other equipment.
The lessee must bring his own dishes, utensils, tablecloths, dishcloths, etc. for the receptions in the reception hall.
The sale and/or distribution of articles are forbidden.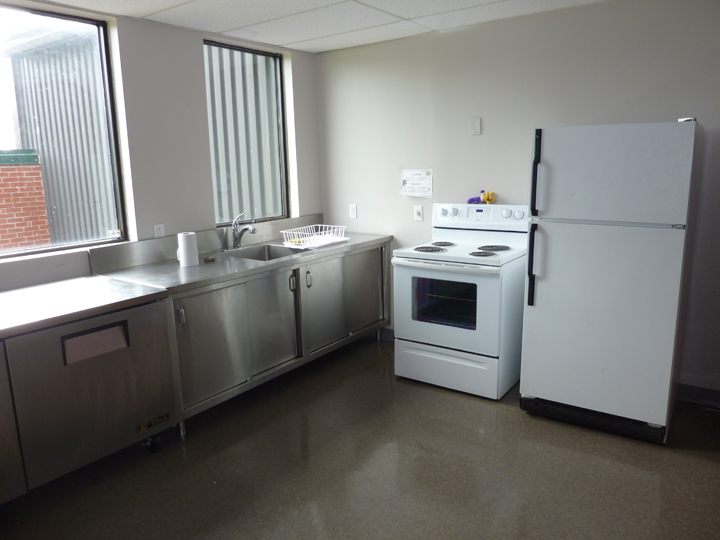 Alcoholic beverages on site - in the reception hall only: