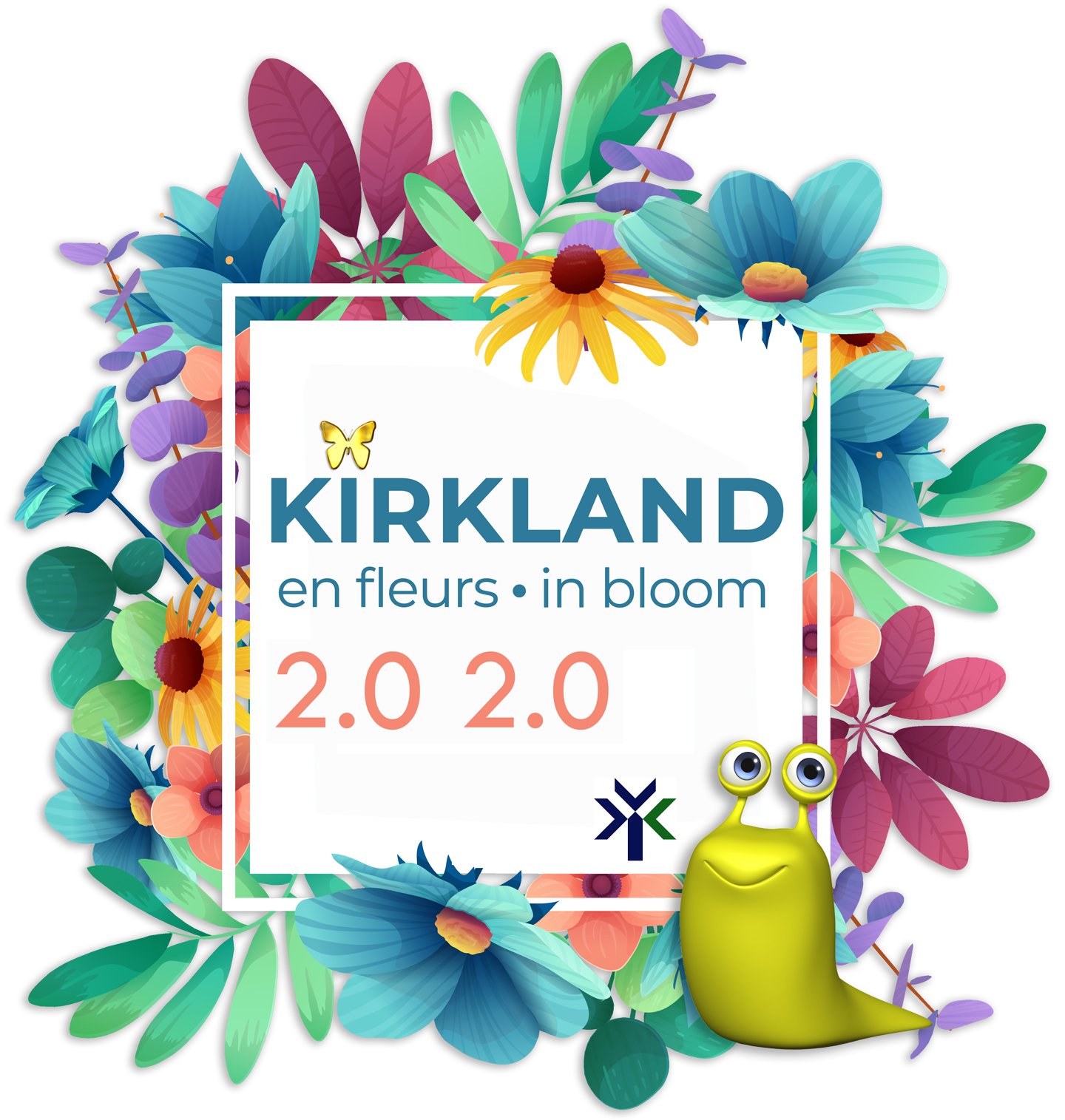 Kirkland in bloom 2.0 2.0

A special edition…
   ...virtually reinvented!


In the current context of COVID-19, the Kirkland in Bloom beautification contest has also gone virtual this year!

This year, YOU be the judge!
Registration closed on August 15 and our photographer has visited all 81 participating properties.  We are now in the process of finalizing the microsite dedicated to the contest where you will soon be invited to vote for your favorite landscape arrangements, on the basis of one vote in each of the following categories and subcategories:
Category 1  
SINGLE-FAMILY DWELLINGS - comprising 8 subcategories corresponding to the home district:
District 1 - Timberlea
District 2 - Holleuffer
District 3 - Brunswick
District 4 - Lacey-Green West
District 5 - Lacey-Green East
District 6 - Canvin
District 7 - Saint-Charles
District 8 - Summerhill
Category 2 
SEMI-DETACHED OR ROW HOUSES / CONDO UNITS WITH PRIVATE LOT

Category 3 
APARTMENT BUILDINGS / CONDOMINIUM COMPLEX
The participating address with the largest number of votes in a given category or subcategory of registration, will be declared the winner in that category or subcategory.


SPECIAL PRIZES
You will also be asked to vote from amongst a preselection of participating properties chosen by the Kirkland in Bloom organizing committee, for the awarding of four special prizes, as follows:  
« COUP DE CŒUR – SOUTH SIDE » 
prize awarded amongst all districts south of A-40


« COUP DE CŒUR – NORTH SIDE » 
prize awarded amongst all districts north of A-40


« MOST ORIGINAL » prize awarded amongst all districts


« MOST COLOURFUL » prize awarded amongst all districts
___________________
Voting will take place over a period of 14 days and will be open to all Kirkland households.   
The launch date of the microsite and opening of the vote will be announced in the coming weeks…
Stay tuned!
Update: September 3, 2020