Latest update: July 5, 2021
Historical Context

For many years, the Charles-E. Frosst site was primarily home to the Merck Frosst industrial campus that included a variety of pharmaceutical activities such as research and development, drug manufacturing and offices, with over 1,000 employees.

In 2010, the Merck Frosst industry relocated their administrative offices elsewhere in Kirkland and the lot was sold to a real estate developer in 2012.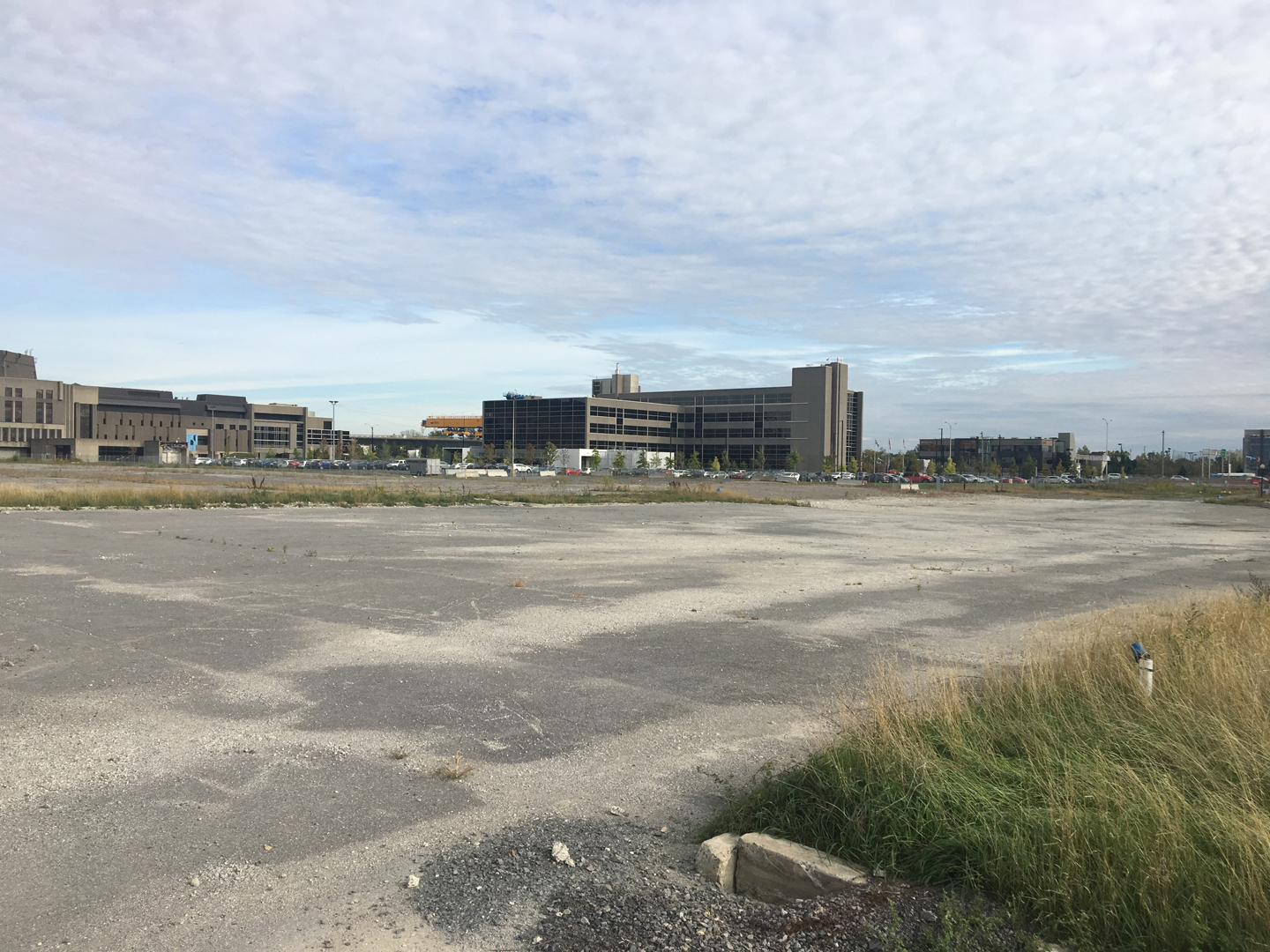 To this day, 75% of the site remains vacant and in dire need of attention.

With the arrival of the REM, the West Island and of course Kirkland, will be transformed over the next few years.  In the context of this new reality, the Kirkland Town Council saw a unique opportunity to look at the feasibility of re-purposing the northern part of the Charles-E. Frosst site into a residential area.


PLANNING PROCESS
To achieve this end, the City opted for a participatory planning approach with area residents.

Area residents were invited to the Kirkland Sports Complex on two separate occasions: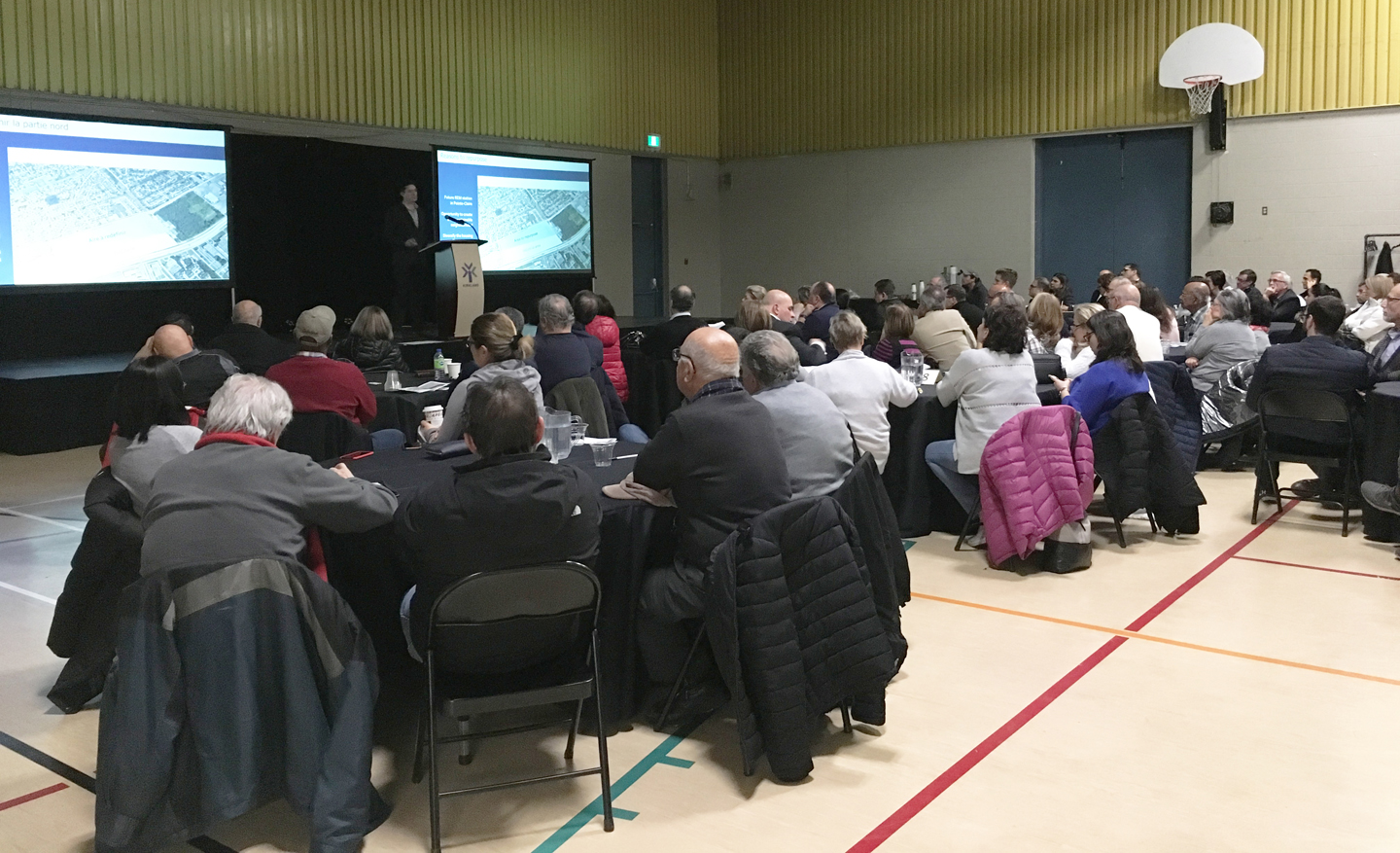 October 23, 2019
To hear about this proactive planning approach and get answers to their questions
(135 participants)
November 26, 2019
TASK FORCE

COMPOSITION :
8 neighborhood residents
2 representatives from the Town of Kirkland
2 representatives from the  owner of the site
Invited experts as needed
In all, 28 of the 86 participants at the November 26 workshop have indicated their interest to be part of a task force mandated to make recommendations on the development of the Charles-E. Frosst site, taking various aspects into account including the concerns and expectations of the different parties involved.
At a meeting held in mid-December, the 28 interested persons chose amongst themselves eight citizens from four separate zones to represent the neighborhood on the task force.


REPRESENTATIVES OF THE RESIDENTS
ZONE 1

Nathan Schulman
Virginie Beaudet

ZONE 2

Richard Lan
Pierre Salihou

ZONE 3

Magdy Boghdady
Lindsay Francis

ZONE 4

Val Pietrantonio
Sue Dabrowski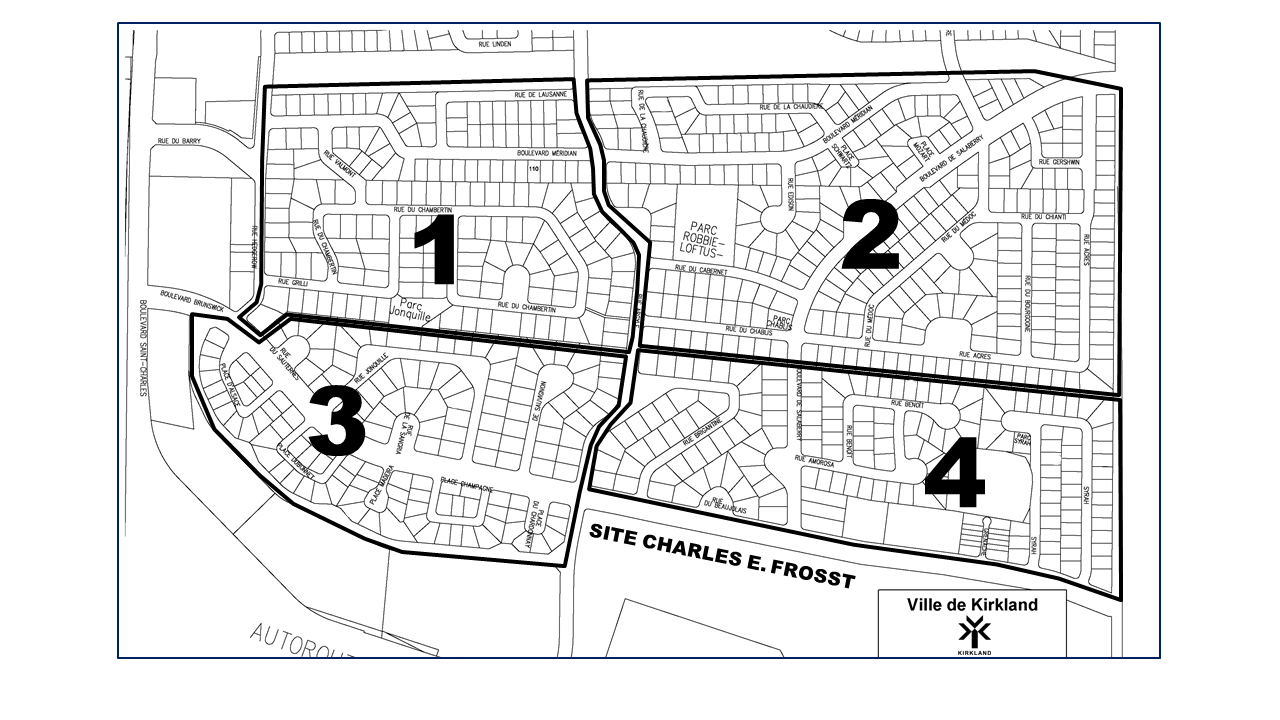 REPRESENTATIVES OF THE TOWN
Joe Sanalitro, Director General
Kristopher Parent, Director of Urban Planning
REPRESENTATIVES OF THE SITE'S OWNER
Roger Plamondon
Laurence Vincent

Task force meetings
In early February, members of the task force on the development of the Charles-E. Frosst site initiated a series of meetings.  The minutes of these meetings will be posted on this page once ratified. Click on the appropriate link below to view the minutes of the corresponding date.

June 22 Virtual Presentation:
Unveiling of the outcome of the citizens' participatory planning process to develop a vision for the Charles-E. Frosst site